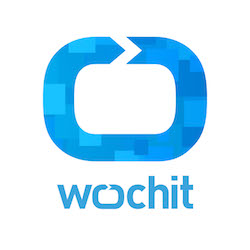 We're confident that Storyful's unique content will open new opportunities for Wochit users to gain competitive advantage by bringing fresh, engaging and informative content to users even faster than before
New York November 16, 2017
Social video creation platform Wochit today announced the launch of "Wochit Plus," a new collection of timely, relevant and unique videos, with social media intelligence and news agency Storyful as the first official Plus partner. The new offering, available to Wochit users as an add-on, enhances the company's vast library of rights-cleared assets from sources including AP, Reuters, Getty, AFP and others.
The collaboration between Wochit and Storyful will further enable newsrooms, media companies and other content creators to offer engaging and up-to-the-minute viral and news content to their audiences across owned and social platforms.
"With our shared commitment to social video as a reporting tool as well as a means to engage audiences, Storyful is an ideal partner for Wochit. We're confident that Storyful's unique content will open new opportunities for Wochit users to gain competitive advantage by bringing fresh, engaging and informative content to users even faster than before," says Dror Ginzberg, CEO of Wochit. "We heard their need loud and clear for up to date user-generated content that's ready to use."
"Storyful's mission is to deliver truth in context to our partners. Our expertise in journalism, proprietary technology and unique access to data allows us to source up-to-the-minute user-generated content with insights and context," says Ebonie Newman, Chief Revenue Officer of Storyful. "Through this partnership, we will provide a diverse collection of verified and licensed user-generated content for fast, safe and easy use, allowing Wochit's partners to tell the stories that matter."
Wochit Plus content is now available to existing Wochit users directly from the Wochit platform. An add-on service, use of the content will incur additional fees.
About Wochit
Wochit is a video creation platform that empowers newsrooms, media companies and brands to expand audience engagement through the power of social video. Worldwide media brands such as Time Inc., CBS News, Gannett, ProSieben, Bauer and The Huffington Post use Wochit to produce short-form videos around trending topics at the scale and speed required in the video-first, mobile era. With rights-cleared assets from AP, Reuters, Getty, Bloomberg and others, cloud-based editing tools and native uploads, horizontal and vertical videos are quickly created and distributed across all social and digital platforms. Wochit is among the 2016-2018 EContent Top 100 companies in the digital content industry as well as the the winner of both the Gutenberg Prize for its disruptive technology in the field of journalism and Digiday's Best Video Technology Innovation for its significant impact on publishers' bottom line. The Company is backed by ProSieben, Singapore Press Holdings' SPH Media Fund, Carlo de Benedetti, Redpoint Ventures, Marker LLC, Greycroft Partners and Cedar Fund. Wochit is based in New York, with offices in London and Tel Aviv. Find out more at http://www.wochit.com.
Powered by WPeMatico