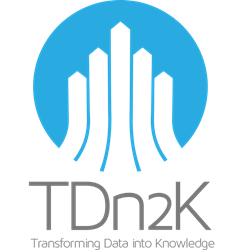 DALLAS December 07, 2017
The positive momentum in restaurant sales continued into November as the industry slowly recovers from disappointing third quarter results. Same-store sales remained flat year over year for the month. While not on par with October's 0.9 percent growth, November was considerably better than the average -1.6 percent sales decline over the first nine months of the year. Operators and observers are cautiously optimistic that the industry is beginning to show some signs of strength after struggling for almost two years. These insights come from TDn2K™ data through The Restaurant Industry Snapshot™ based on weekly sales from 30,000 restaurant units, 170+ brands and representing $68+ billion dollars in annual revenue.
"Our concern is that these improved trends come despite the fact that the industry has not cracked the code on declining guest visits," commented Victor Fernandez, executive director of insights and knowledge for TDn2K. "Brands have come to rely on rising checks to overcome the steady loss of traffic." Same-store traffic dipped -2.5 percent in November, a 0.9 percentage point drop from October. It's been almost three years since restaurants experienced a month of positive guest counts.
The Economy Continues to Pick Up Steam
"While the negative impacts of the hurricanes were not great, the rebuilding and replacement of losses have hyped growth. Job gains are strong, though wage increases continue to lag. Consumers' confidence is high and as a result they are willing to cut into savings in order to maintain their standard of living. While that is supporting growth now, it could create spending issues next year" stated Joel Naroff, president of Naroff Economic Advisors and TDn2K economist.
"As for the tax bill," continued Narorff, "the impacts on the restaurant industry could vary greatly. Lower and lower middle-income households benefit modestly, middle income households a little more and upper income households a lot. Thus, additional spending on eating out will depend upon the income level of the restaurant's clientele. It should not be assumed that all restaurant chains will benefit significantly from the tax cuts."
Guest Check Growth Continues to Accelerate
Despite many brands focusing on price promotions to drive sales and traffic, average guest check growth has accelerated in recent months. Check average was up 2.4 percent in November and 2.5 percent in October. Both figures are higher than the 2.0 percent for the first nine months of the year. "Higher check average increases are risky in a market with steadily decreasing traffic, but brands may be using price to support margins as they face rising labor and operating costs," said Fernandez.
Counter Service Brands Dominate Market Share Battle
The continued pace of new store openings adds to market saturation that almost certainly dampens same-store sales growth. While comparable sales have suffered, total industry sales have grown almost 3.0 percent in 2016 and the first three quarters of 2017.
As total sales go up, the portion of those sales devoted to counter service brands is also increasing. Based on TDn2K's Black Box Intelligence™ research encompassing a sample of over 125,000 restaurant locations, over 70 percent of all dollars spent in chain restaurants in the first three quarters of 2017 have gone to quick service or fast casual brands.
These segments are not only large, but they're also the fastest growing. Quick service in particular had a significant increase in market share during the third quarter. Consumers seem to be reacting positively to the value strategy being promoted by many of the segment's leading brands. The gains in quick service and fast casual are coming primarily at the expense of casual dining.
Rising Management Turnover Remains Major Headache for Operators
TDn2K's research over the last year has shown that guests' perception of service is a key differentiator between top and bottom performing restaurant brands. Not surprisingly, turnover, especially at the manager level, is strongly linked with guest service scores.
Hourly employee turnover is stabilizing after years of increasing rates and even dropped slightly during October. However, it still remains at the highest levels in over ten years. But perhaps the biggest challenge facing operators continues to be restaurant management retention. According to TDn2K's People Report™ data, turnover for management positions is also at historically high levels and continued to rise in October.
Fourth Quarter Predictions
"A strong economy and high consumer confidence give us reason to be cautiously optimistic about December," commented Fernandez. Sales for the first two months of the quarter are up marginally (+0.4 percent). We expect that visits to brick-and-mortar retailers will again influence restaurant sales during the busy holiday season. But if current trends continue, it will mark the first quarterly sales increase for the industry in two years.
TDn2K™ (Transforming Data into Knowledge) is the parent company of People Report™, Black Box Intelligence™ and White Box Social Intelligence™. People Report provides service-sector human capital and workforce analytics for its members on a monthly basis. Black Box Intelligence provides weekly financial and market level data for the restaurant industry. White Box Social Intelligence delivers consumer insights and reveals online brand health. TDn2K membership represents 43,000 restaurant units, 2.5 million employees and $68 billion in sales. They are also the producers of leading restaurant industry events including the Global Best Practices Conference held annually each January in Dallas, Texas.
Powered by WPeMatico