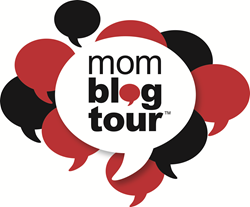 Mom Blog Tour is the real deal! It's exciting to meet brands and share the experience with millions of readers.
NEW YORK December 07, 2017
Mom Blog Tour, a team of 10 all-star Mom and Food Bloggers, will be making rounds at Natural Products Expo West, March 9-11, 2018 in Anaheim.
Exhibitors benefit from the social media exposure the Bloggers bring to their brands prior to, during, and for many months after the Expo. This leverages the return on investment that the Exhibitors make in the Expo.
"By spending just one hour with the Bloggers, exhibitors are guaranteed a year's worth of sharable content tailored to their needs plus 15 million impressions and reader engagements," said Wendy Hirschhorn, CEO of Wendy's Bloggers and co-founder of Mom Blog Tour.
"The Bloggers post hundreds of social shares, product reviews, original recipes, professional-quality photos and videos, and host Giveaways. They're focused on driving online traffic and engaging with tens of thousands of followers."
Since 2015, Mom Blog Tours have helped dozens of food, beverage, and housewares manufacturers extend the reach of their tradeshow investment by allowing the Bloggers to serve as their brand ambassadors. Exhibitors found the Tour to be seriously successful, social, and fun.
"Wendy's Mom Blog team was a pleasure to work with," said Brady Whitteker, Brand Strategy,Moon Cheese. "The Bloggers were engaging, funny and very interested in our brand and unique product. Their blog posts complimented our social media efforts tremendously and we thank everyone for helping get the word out about Moon Cheese –The Cheese that Crunches!"
"Being part of the Wendy's Bloggers Mom Blog Tour Summer Fancy Food Show was great!" said Sam Blaney, Director of Marketing, Two Rivers Coffee. "The Bloggers are exceptional. They're creative and really understand the process of highlighting our products. Their social media reach is impressive and the response we get from being on Mom Blog Tour is much more than we imagined. I would definitely recommend any company looking to increase brand awareness to join the Tour."
It's not just the huge number of impressions and engagements that are exciting; it's the once-in-the-lifetime opportunity to meet a highly seasoned and talented group of Bloggers who are beyond thrilled to meet the people behind the brands. They're eager to learn about the passion, dedication, history of the brands first-hand.
These personal connections are momentous. They impact the quality of the content, the brand messaging, the personal endorsements, the original recipes, and the photos and video the Bloggers produce.
"Mom Blog Tour is the real deal," said Kylee Ayotte, owner of Kylee Cooks. "It'll be exciting to be at Natural Products Expo West, meet brands that are new to us, and share the experience with our readers."
In addition to Natural Products Expo West, Mom Blog Tours will be organized at the following food tradeshows:
Sweets & Snacks Expo, Chicago, May 22-24
Summer Fancy Food Show, New York, June 30-July 2
Natural Products Expo East, Baltimore, September 13-15
For more information, click on wendysbloggers.com and follow the conversation on #MomBlogTourFF.
# # #
Founded in 2015 by Wendy Hirschhorn, CEO, Wendy's Bloggers, Mom Blog Tour brings some of the most influential Mom Bloggers to key trade shows and expos across the country where they interact with Brands, review new and existing products and create original, authentic and shareable content, photos and videos. The sweet spot for the Tour's Mom Bloggers is food and lifestyle. For information, contact Wendy Hirschhorn, 212-826-8790 or [email protected]
Powered by WPeMatico